Once upon a time,

THE BIG BANG
destroyed a mission consisting of covert agents called COS commandos and contract agents called GEM operatives.
Not all the commandos died. You must understand. These people had been trained to evade, even from their own, whenever they wanted. O
ne lost his wife and walked away; one even took his daughter and went into hiding for almost a year, and they were so good at this disappearing stuff that COS Command had to send trackers and GEM operatives to retrieve them...so you can understand if some of the Intel Files aren't closed yet....
The Pro
grammer Files
********************** Declassified as Big Bad Wolf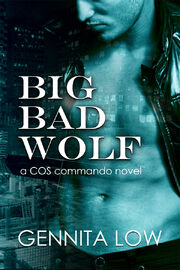 Read exerpt here.
When GEM accepted the merger with COS, the main focus of the partnership was on finishing the operation that had taken the lives of some of their best operatives. And friends. Friendship was very important among our covert agents. There were now two leaders, Jed McNeil and T., combining their skills to slowly squeeze their enemy, Maximillian Shoggi, into desperation. Eighteen months later...
Ahem, a certain couple met at this time, both by design, yet by accident. Their initials are A and T. There's this open file called the Diamond files. Totally
Classified
Intel.
Operation Foxhole
*******************

(DECLASSIFIED as:)
[1]*************
INTO DANGER files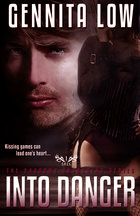 ************
for excerpt, click
*
http://gennita-low.com/books/intoD5.html
Operation Foxhole was very successful as our operatives worked to connect the dots. The big picture that was slowly revealed wasn't pretty at all. It showed that the CIA had been infiltrated for a long time, long enough to cause a lot of concern at the higher-ups. The breath of scandal was making the top political brass nervous. You know how it is. Scandal meant cover-up. Scandal meant political chopping block. Someone had to be the goat.
Another entity had also revealed itself as a good asset for our COS Command Center. They are the very able STAR SEAL team commandered by Admiral Jack Madison, a man determined to expose the people who had also cost him some SEAL lives. The Admiral, after all, knew T. very well and thus, immediately after Operation Foxhole, he set out to go after the REAL bad dudes....
**[2]**[3]
*
Operation Deadringer
**********
(DECLASSIFIED AS:)
*[4]****.*
FACING FEAR files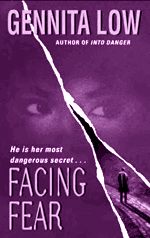 ***********For excerpt click:
http://gennita-low.com/books/facingfear.html
Meanwhile, something was brewing in Asia and GEM needed outside help. Fortunately, it so happened that a STAR SEAL team was in the area and Admiral Madison agreed to a Joint Mission with COS Command Center. That was a really neat way to
[5]
get those guys into the fold, don't you think? That COS Center is such a very devious organization. They knew exactly what to dangle in front of those SEALs too...the weapons that were illegally sent out by the traitors in the CIA that could be used against their own guys.
For excerpt of 

PROTECTOR

files, go to:
http://gennita-low.com/books/protector.html
[6]
Oh, umm, I hope you're keeping track of those big blue downward arrows. Those are T. and Alex's tracks as they played around, I mean, as they pushed Operation Outfox forward....[7]
*
***
[8]
**
[9]
[10]
The SEALs did well. They were really very cool about our GEM girl, Vivi, being part of their team. They blew up a bridge and saved many young girls from a horrible fate. But one of them had to leave his team to finish the Joint Mission's main target--a special explosive device that would really be a big problem in the wrong hands. So it was off to Macedonia for all our boys and girls...busy, busy, busy!
For excerpt of
THE HUNTER
files, click on:
http://gennita-low.com/books/hunter.html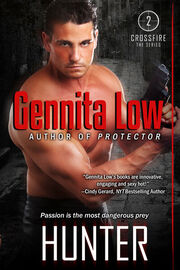 [11]  But the GLOW world is always full of surprises. There was an unexpected detour for the COS and GEM operatives [12]and they had to stay in Eastern Europe a bit longer than they'd planned. Bad guys could be so such a pain sometimes. Time was running short and there was a sleeper on the loose. The sleeper was the least of our operatives' worries as they tried to juggle a series of covert missions.    [13]Yes, yes, the blue arrows mean T and Alex are still...umm...working on really, really giving Maximillian Shoggi his come-uppance. Amidst the blue arrows, a new experiment has sprung up, Project V-2, the creation of a super soldier spy. Her name is Hell and she is a GEM operative who's really the next gen. COS commando. Cooooooool.... That particular INTEL is 2/3 of the way declassified.  Here and here:
Pssst. There's a

Grace

McNeil file. A 400 page one too.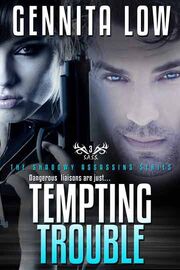 Community content is available under
CC-BY-SA
unless otherwise noted.