VITAL STATISTICS
Full Name: Shahrukh Kingsley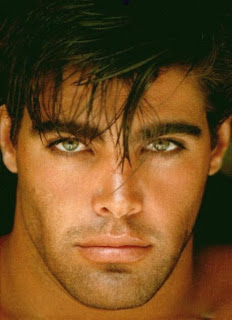 AKA: Number Four, Nekkid Swimming Guy
Age:
Classified
Birthplace: Classified
PHYSICAL ATTRIBUTES
Eye Color: Fierce Black
Hair Color: Black, Wavy, Long
Height: 190.5 cm
Weight: 99.79 kg
Blood Type: Classified Body Type: Athletic
Family: Classified
Notable Scars: Classified Tattoos: Intricate pattern on his chest and back. Middle-Eastern motif.
Piercing: Classified
Languages: Turkish, Eastern European, English
PERSONAL ATTRIBUTES
Martial Status: Single
General Mannerisms: Projects Calm
Additional Factors:
Shahrukh is an early riser. He loves the ocean and is prone to do his kata with a recording of beach waves playing loudly. He particularly looks forward to our training sessions on the beach. I do think doing kata on the beach naked is a little disconcerting to look at.
How is (new) Number Four acclimating as a Virus? What is his take of the overall operation that focuses on destroying Maximillan Shoggi?
- Number Four is a perfect blend of silent warrior and intellectual. He has an affinity for battle strategies and covert tactics that is useful to the group. Triple C needed someone who has connections with East Asia, and Shahrukh brings a lot of expertise of, and experience from, that area.
---
Personal Evaluation
- His personnel file state that Shahrukh has some royal history in his blood. Rumors around CCC have mentioned revenge and ancient feud in his background. - I would like to know more about his background, but he, like his commando brothers, can be very good at evasion. So far, I have only one important piece of information. There is an ancient diamond involved in some kind of blood feud in Shahrukh's history. Very exotic, I know. Like the man himself. - Dr. Kirkland
 SR
Number
Here is a sampling of what Rukh likes to do nekkid. On the very public beach:
These are just a few of Rukh's favorite things:
Community content is available under
CC-BY-SA
unless otherwise noted.