Author, Roofer, Squirrel owner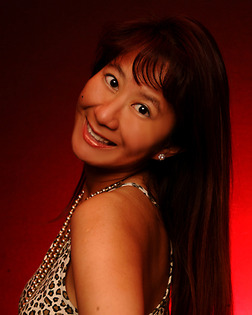 Gennita LowEdit
Gennita Low writes sexy military and techno spy-fi romance. She also co-owns a roof construction business and knows 600 ways to kill with roofing tools as well as yell at her workers in five languages. A three-time Golden Heart finalist, her first book, Into Danger, about a SEAL out-of-water, won the Romantic Times Reviewers Choice Award for Best Romantic Intrigue. Besides her love for SEALs, she works with an Airborne Ranger who taught her all about mental toughness and physical endurance. Gennita lives overseas somewhere with her squirrel.
Read about spy agencies whose deadly operatives kill and love with passion and humor! To learn more about Gennita, visit www.Gennita-Low.com, www.rooferauthor.blogspot.com and www.facebook.com/gennita
Her books:
Edit
Shadowy Assassins Series
S.A.S.S.
Into Danger
Facing Fear
Tempting Trouble
Crossfire Series:
Protector
Hunter
Sleeper
(Her Secret) Pirate
Not yet available Warrior
COS Commando Series:
Big Bad Wolf
SuperSolderSpy Series:
Virtually His
Virtually Hers
Not yet available Virtually One
Sex Lies & Spies Series:
The Game
Not yet available The Pawn
Other Gennita Low books:
Dangerously Hot
SEAL of my Dreams
And a children's book:  A squirrel Came to Stay  
Community content is available under
CC-BY-SA
unless otherwise noted.